Shopping Cart
Your Cart is Empty
There was an error with PayPal
Click here to try again
Thank you for your business!
You should be receiving an order confirmation from Paypal shortly.
Exit Shopping Cart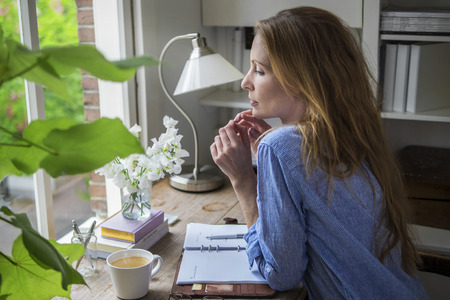 The only behaviour we can control is our own. It's a fundamentally simple statement and yet we try to control other people, consciously or unconsciously, all the time. It causes us the most grief in our life, convincing someone to do something they don't want to do or convincing them out of something their heart is set on.
We can't understand why someone would come to work grumpy, or not leave their abusive boyfriend, or want to spend money they don't have on an expensive vacation.  We immediately kick into action: "you better get a better attitude", "leave that loser" and "you are out of your mind."
Sometimes it's manipulative and sometimes it's out of genuine care for the person's well-being. Either way, it's External Control and will eventually be a drain on the relationship.
Research shows that people will only change what they are doing if they see a payoff for themselves. The payoff may be to see you happy or fear of your reaction but that is only a temporary shift in their behaviour. As soon as you are gone, they revert back to what they feel comfortable with. We've all seen employees perform duties for a while, especially when you are on the floor with them, and then slowly revert back to doing as little as possible to get the job done. In other words, External Control works in the short run. We fool ourselves into thinking that leaning on the relationship ("do it for me"
or punishment is working. The problem is that we have to stay in that mode forever to get ongoing performance from our staff.

Internal Control proposes a more effective solution. Long term change comes from giving time and space to employees for them to figure out for themselves what is the payoff for more responsible behaviour. This is a paradigm shift in thinking. Developing an intrinsic motivation to complete a task, come to work on time and follow directions in crunch time comes from within and is far more stable than a series of punishments and rewards. Because the only behaviour we can control is our own, it is our job as managers to create a system where our work objectives can align with our employees' motivation to work – be part of the group, gain competence, have autonomy, etc.

In fact, the more connected we are with our employees, the more influence we have with them. If we first show that we genuinely care about them and then create space to trust them, we are building "emotional credit" and when we have to ask for the tough stuff, we are then in a position to make a "withdrawal". People learn better and bounce back from bad situations when they feel valued, when they feel in control and when they know the people they are with have their best interest as heart. We exchange control for influence to get better results.

 

Categories: None

0

/